About Us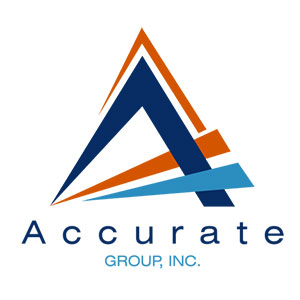 Accurate Group, Inc. is a solution-oriented international company, founded and incorporated in 1994, in Illinois, USA. For many years, Accurate Group has continuously reinvested in new innovations and technology, gained recognition through providing effective specialized civil engineering solutions for all of our clients, and has achieved sound growth as a result. Accurate Group is one of the world's premier fully integrated infrastructure and support services firm and is located in three continents consisting of planners, civil engineers, structural engineers, construction engineers, transportation engineers, and IT consultants who offer bold visions and creative strategies.
We design, build, and operate infrastructure assets in several countries around the world—across a broad range of markets including transportation, nuclear engineering and government services. Our employees blend technical expertise with local knowledge to deliver innovations that have a positive physical, social, and environmental impact on our world.
Accurate Group is a unique organization with a mission focus of providing unmatched support for both public and private sector customers and clients throughout the world. Our processes, technologies, expertise and management philosophy are centered on this mission focus.
Accurate Group provides its clients innovative infrastructure design, highest quality engineering, focused training and superb customer services. We are a multi-division firm known and respected for our Infrastructure and Engineering services for Information Technology, Transportation, Structural Engineering, Civil Engineering, Land Development and Real Estate, Construction Management and Material Testing. The backbone of our firm is the depth of expertise, broad experience and extensive knowledge of our technical professionals.
Throughout our industry, we have built a solid reputation for delivering high-quality, responsive services to our clients, business partners, and fellow employees. Our deep commitment to quality is a central focus of our operating philosophy. It is how we achieve client service and operational excellence that exceeds expectations.
Specifically, our approach to quality includes:
Providing superior value and quality work products and services on time, the first time.
Improving our quality management policies and processes to meet evolving needs.
As a result, we have a robust culture of quality, a strong base of repeat clients, and challenging new work across the markets we serve around the world.
Accurate Group has established effective and efficient quality processes and management practices, which support continual improvement. Our Quality Management System complies with the requirements of international standards and includes third-party certifications. Throughout Accurate Group, our work is supported by a strong culture of quality that emphasizes the importance of individual commitment to the success of our clients, as well as our responsibility to our shareholders and society.
Our services philosophy is centered on providing an integrated support solution that is truly customer centric and adapted specifically our client's unique mission.
Members of our team hold an extensive array of critical systems, support and development certifications. However, our capabilities are best demonstrated and referenced through the many successful projects that Accurate Group has been principally involved with in the capacities of engineering design, specification, implementation and long-term solution support.
Accurate Group is focused on providing unsurpassed services and support including project planning and oversight, from the design phase through execution. Our goal is to be the primary vendor for each of our clients throughout the world.
To that end, we are proud to have many satisfied clients throughout the world from various industry sectors, both private and public. We have been especially active on projects undertaken and executed for entities of federal, states and municipal government. Principle among these highlight projects are a number of engagements:
US Department of Defense
US Department of Navy
Illinois Department of Transportation
Illinois State Toll Highway Authority
City of Chicago, Illinois
City of Miami, Florida
City of Buffalo, New York
City of Dallas, Texas
City of Los Angeles, California
City of Brasov, Romania
City of Timisoaara, Romania
Dept. of IT, State Govt. of Andhra Pradesh, India
Dept. of Forest, State Gove. Of Andhra Pradesh, India
Dept. of Agriculture, State Gove. Of Andhra Pradesh
Chicago Transit Authority
Metra
United Airlines
Culligan International
SBC Ameritech
Commonwealth of Massachusetts
Verizon Wireless
Discover Card
Visa Card
Capital One
Client Commitment
Since Accurate Group's inception, we have developed successful relationships in the United States, Europe and Asia with numerous governmental agencies including local, state and federal consultants, contractors, developers, builders and other firms that benefit from quality service. Whether participating in the lead or support role, Accurate Group's mission remains the same and is to identify and assist clients in bringing a project to realization while maintaining schedules, deadlines and budgets. Modern equipment and technological advances allow Accurate Group to relay up-to-the-minute, detailed information to staff, clients and consultants.