ERP-Design and Implementation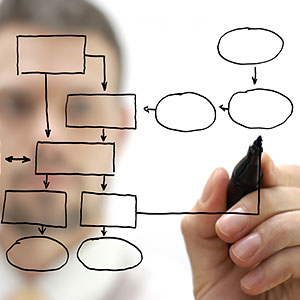 A key aspect of our Infotech Division involves supporting our clients' business needs through integration of off-the-shelf applications in functional areas such as Enterprise Resources Planning, Customer Relationship Management (CRM) supply chain, Product life Cycle Management and finance and Employee Transformation with Enterprise solutions. Enterprise Solutions allow people to access and manage real-time information and transaction processes across an entire organization.
Accurate's Enterprise solutions help our clients achieve high performance and deliver value by increasing process efficiency, enhancing workforce productivity, cutting operating costs, boosting employee and customer satisfaction and enabling better, faster decisions.
Our Strategic alliances with leading industry vendors allow our professionals to tap into market-leading insights and new business tools.
By leveraging these relationships with our own capabilities and experience, we are able to provide insight and access to innovation resulting in solutions that are better, faster, more cost-effective and less risky for our clients.